Rules and customs formalities
Passengers on arrival
If you are a traveller or passenger arriving at one of Lao's international airports or border crossing you may bring into Laos any personal belongings that do not exceed the amounts permitted. These amounts are listed below :
All types of alcohol: Not exceeding 2 litres
All types of beer: Not exceeding 5 litres
All types of wine: Not exceeding 3 litres
All types of cigarettes: Not exceeding 1 carton (200 cigarettes)
All types of cigars: Not exceeding 50 cigars
Tobacco leaves: Not exceeding 250 grams
Perfume or fragrant oils: Not exceeding one item of each
Precious objects: as specified by Bank of Lao
Foreign currency: as specified by Bank of Lao
You are otherwise bound by all regulations and requirements concerning the import of foreign or Lao currency, precious objects, archaeological and cultural objects and any other restricted or prohibited goods.
You do not need to fill in a Customs declaration form and you can choose to walk through the green 'Nothing to Declare' channel. If you have any goods in excess of the limits above or goods that are restricted or prohibited you should walk through the red 'Something to Declare' channel and declare the goods when questioned by the Customs officer.
Exemptions from Customs Duties
Certain categories of goods are exempt from Customs duties. Below is a brief list of these exemptions. We recommend, however, that you enquire with Customs to ascertain whether you can take advantage of these concessions.
Goods and vehicles for diplomatic missions

Goods and vehicles by approved international organizations or international non-governmental organizations

Certain kinds of items when changing residence (moving house)

Civil servants completing their mission, students graduated from abroad and foreigners wishing to have permanent residence that import items in addition to vehicles are exempted from Customs duties for the following items:
- certain items and in certain quantities that are not of a commercial nature
- household items
- goods received from inheritance.
Gifts of a delegation from overseas on official visits
Humanitarian assistance
Grant aid from foreign countries, borrowing or debt payment of the government
Goods used for religious purposes (e.g. religious ceremonies, construction of religious sites) that have certified documents from a Buddhist organization or the Lao Front for Construction or the Ministry of Information and Culture
Goods, weapons and special vehicles to be used for national defense and public security
Samples and items for scientific research that are not of a commercial nature
Under the Law on Investment Promotion the importation of certain categories of goods is subject to exemption or reduction of Customs duties and other obligations.
Goods brought into and out of special economic zones and specific economic zones
Goods sold to outgoing travellers in duty free shops duly authorized by the the Ministry of Finance
Passengers on departure
If you are a traveller or passenger leaving Lao's international airports or border crossing you do not need to fulfill any specific Customs procedures unless you are intending to export goods that are subject to restrictions or prohibitions. In this respect you must comply with the normal regulations with regards to these categories of goods which are issued by the Ministry of Industry and Commerce. If you are in any doubt report to the Customs authorities at the border.
Goods you don't have the right to export :
Goods
Purpose
Archeological objects including Buddha statues, angel statues and holy objects, national heritages with historical and cultural values of 50 years old or older.

For protection of national artistic and cultural heritage "protection of valuable national artistic, historical and archeological heritage" in compliance with Article XX (f) of GATT 1994.

Supervising authority: Ministry of Information and Culture

Bat guano / manure

For protection of natural resources.

Supervising authority: Ministry of Agriculture and Forestry
Contact information

Department of Import and Exportof the Ministry of Industry and Commerce : www.laotradeportal.gov.la

Phonexay Road
Ban Phonexay
Saysettha District,
PO Box 4107 Vientiane Capital
Lao PDR

Tel: +856 21 454 224
Fax: +856 21 454 224
Email: enquiries@laotradeportal.gov.la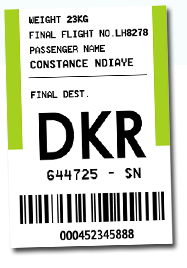 Log in

Contact us

About

2013-2019 Vientiane-Airport.com.